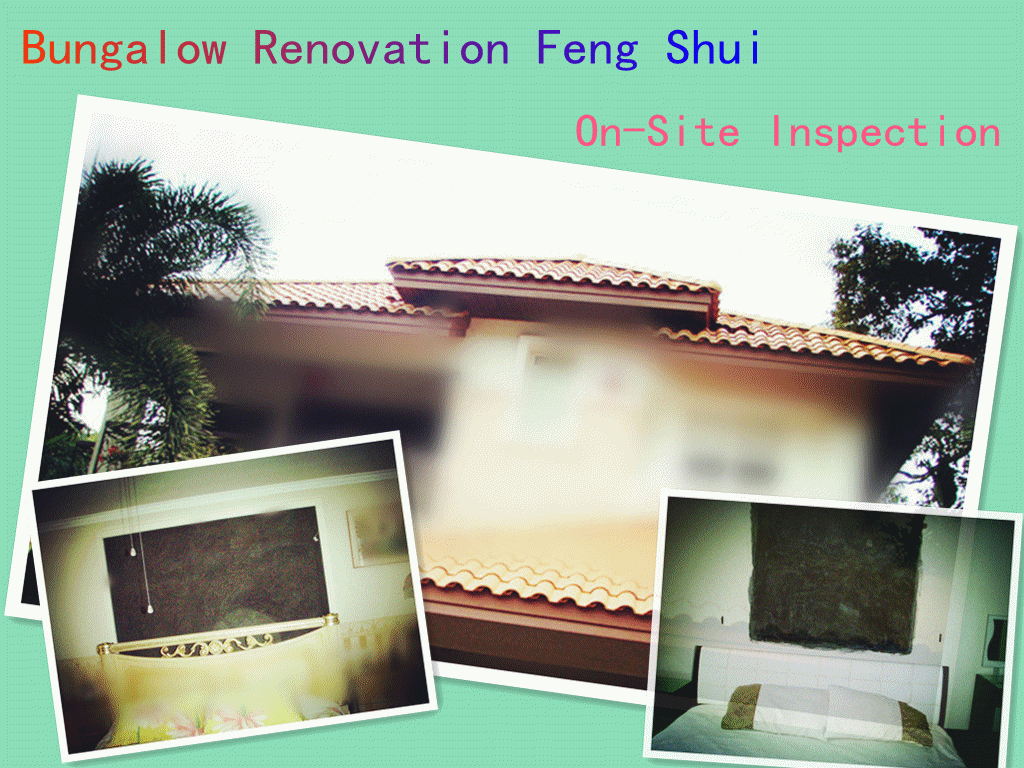 Bungalow Renovation Feng Shui by Master Soon
This feng shui case took place back in 2010, where a wealthy parents were so worry about the future of their sons as approaching age 30 years old, yet, still uncertain in term of love life.
In this case  5 feng shui aspects had been identified to be causing problems in term of marriage, disharmony and no compatible spouse to their children.
After a lengthy discussion, the owner finally was convinced and agreeing to make a medium feng shui adjustments to rectify the problem as mentioned above.
Among 5 feng shui aspects, the pictures show one of the readjustment of windows for 2 sons respectively. The old windows were sealed up and new windows are opened for CREATING NEW Life (Marriage) to their SONS.
Today, 2 of the sons have married happily and have fathered the grandchildren.  This is the power of feng shui in creating NEW Dimension to your Life. 
Time waits for no man. 2015 is just around the corner.
Revamp & Restart Your Luck 2015!! 
Take Action Now !  
 Stay Tuned….
Re-Design You Luck 2015 ! 
Profile of Master Soon
Having completed years of research in the

"unknown, untold and unconventional"

, Master Soon, shares meaningful insights on"How to redesign & reinvent your luck". His method on

 "Destiny Reinvention"

 to corporate level on top of social strata until personal level at various segments of the public has touched many souls.
 His proven UNknown 

"destiny make over" 

method has won him fame & clients in China, India, Malaysia, Thailand, Singapore, Hong Kong, Macau, Taiwan & Switzerland. 
" Metaphysical Destiny Revivalism" is his blissful psyche power.
" Metaphysical Luck Renewal" is his unconventional motto.
"Destiny Victory" is his audiences' satisfaction.
Master Soon has completed more than 20 years in researching the established and esoteric facets of Chinese metaphysics and mind strategies, plus unorthodox patterns of Destiny Reinventing method.
and has years to his name, specializing in business feng shui consultation apart from being an adviser in enlightening and inspiring using his Untold Chinese metaphysics. He has also been invited by corporationsin Malaysia, Singapore, Switzerland, India, Thailand, Hong Kong and China to share his knowledge. Some of his past seminars include topics on
Riding the Horse Year of 2014

Unknown yet  Effective Feng Shui Secrets
Unknown Monetary Zone
Untold Treasure Belt
Unorthodox  Way of Destiny Re-design
Untold Secrets of Luck Re-direction

Property Feng Shui for Investors,

Property Projection by Yijing Prediction

Corporate Feng Shui for Top Management

Lantern Festival Long Term Money
 His proven unconventional method in luck design is effective, striking and impressive.