MH370 was and is still a hot topic since Mac 2014. As everyone knows very well about this international news, I will not repeat its background and let's go direct to its metaphysical meanings and some clues and analysis which might serve as valuable and priceless metaphysic reference.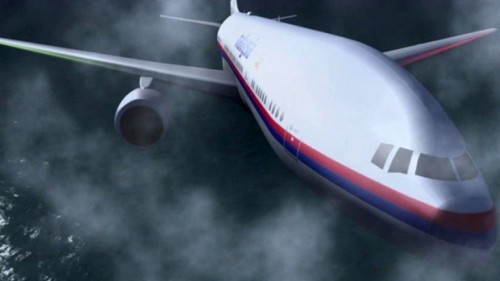 I would like to sum up  in a few points for your quick reference as below :
MAS is the short form of Malaysian Airlines. In Chinese, it is translated in 2 words,  as  MA HANG

马航

.

MALAYSIA in Chinese is translated as Ma-Lai-Xi-Ya 马来西亚.

Ma

马

is Horse in Chinese language.

2014 is Year of Green Horse.

A millennium (plural millennia) is a period of time equal to 1000 years. It derives from the Latin mille, thousand, and annus, year. It is often, but not necessarily, related to a particular dating system.

2 of  Year 2014 refers to 2nd millennium.

0 Zero of Year 2014 refers to spirituality and religion. That is why the globe had 911 incident in Tuesday, 11 Sept 2001. Right One Year after the world enters 2nd millennium.

Academically, 911 is classified as terrorism and conspiracy, yet as a metaphysician, I see it as a symbol of spiritual warfare.

However, I do not say that MH370 is terrorism connected. I just highlight the point that 2nd Millennium is meant for spiritual and religion, especially from Year 2001 – 2101. within 100 years of 21st century.

Therefore the world witnesses that major and crucial international issues  are  about religion, spirituality from 2001 – 2101, for the whole 21st century.

Kindly be noted that point 8-10 are off topic yet to strengthen your metaphysical understanding of my writing.

Let's get back to our topic;

2+0+1+4 = 7 Seven

7 Seven

is the number for Horse in Chinese Zodiac

Horse is the Grand Duke for 2014. Therefore,

7 Seven

is a dominant digit in year 2014.

Hence,

7 Seven

must be excluded as Grand Duke stands high above in 2014.

So, 2+0+1; yet, exclude

7 Seven (Grand Duke Digit of 2014)

 =

3 Three

.

7 Seven + 3 Three = 10

10 should be rounded up as

0 Zero

From here, you get the the number of 370, 730, 073 or 037

and

MH 370

is one of numbers above.

The pre-fix of MH 370 is MH.

M refers to Malaysia Airline. M connected to

Ma 马

horse in Chinese.

H

is connected to Horse.

Metaphysically and Synchronically, MH 370 belongs to Malaysia Airline MA HANG 

马 航

( Horse Airlines)  of Malaysian government(Horse Government as "Ma" in Malaysia means horse. And this year is Green Horse Year.

Malaysia carries Ma

马

Horse in Chinese language, MAS(Malaysia Airlines) also carries

Ma 马

horse.

Year 2014 is Green Horse Year.

 Green Horse in Chinese Metaphysical System is called as Jia Wu

甲午

。  Where Jia 甲 refers to Geographical Direction of East by north (E by N)and East -Northeast (ENE). 

MH370 was last seen/recorded  at East – Northeast of Malaysia Peninsula.

20 in 2014 means ocean from Yijing concept. That is why since 2004, the globe has witnessed the disastrous tsunami in Hindi Ocean, Peru, Japan  and many.  Does it mean South China Sea, Hindi Ocean?

 14 in 2014 means Thunder under the Sky. Does it means aircraft?

…..
There are more points…………….
This info is just as a simple reference for those who are interested in metaphysic, and those would like to explode and expand the scope of metaphysics. Knowledge is accumulative and expandable. I am just  trying to contribute some metaphysical input  and hope that it would help this industry to grow healthily.
 Get Your Full  and Custom Made Feng Shui Advice & Change Your Luck !
Profile of Master Soon
Having completed years of research in the "unknown, untold and unconventional", Master Soon, shares meaningful insights on "How to redesign & reinvent your luck". His method on "Destiny Reinvention" to corporate level on top of social strata until personal level at various segments of the public has touched many souls.
His proven UNknown "destiny make over"  method has won him fame & clients in China, India, Malaysia, Thailand, Singapore, Hong Kong, Macau, Taiwan & Switzerland. 
"Corporate Metaphysical Destiny Revivalism" is his blissful psyche power.
"Business Metaphysical Luck Renewal" is his unconventional motto.
"Destiny Victory" is his audiences' satisfaction.
Master Soon has completed more than 20 years in researching the established and esoteric facets of Chinese metaphysics and mind strategies, plus unorthodox patterns of Destiny Reinventing method.
and has years to his name, specializing in business feng shui consultation apart from being an adviser in enlightening and inspiring using his Untold Chinese metaphysics. He has also been invited by corporations in Malaysia, Singapore, Switzerland, India, Thailand, Hong Kong and China to share his knowledge. Some of his past seminars include topics on
Riding the Horse Year of 2014
Unknown yet  Effective Feng Shui Secrets
Unknown Monetary Zone
Untold Treasure Belt
Unorthodox  Way of Destiny Re-design
Untold Secrets of Luck Re-direction
Property Feng Shui for Investors,
Property Projection by Yijing Prediction
Corporate Feng Shui for Top Management
Lantern Festival Long Term Money
His proven unconventional method in luck design is effective, striking and impressive.
Contact: master@mastersoon.com or call 6012 560 3333