Thailand Feng Shui – One More Failure Of Flying Stars Feng Shui
During the practical session, we came to a Chinese Restaurant in a Shopping Mall in Bangkok. We were told that the business owner had engaged a popular Bangkok famous feng shui master , Master M came to audit. According to the source, Master M used Flying Star Feng Shui for this restaurant. After one or two months, the owner started to curious the flying star feng shui as there were very few customers. He had followed every steps suggested by Master M, yet, his heart was getting worry and under pressure due to terribly bad turn up rate per day since the first day of the audit.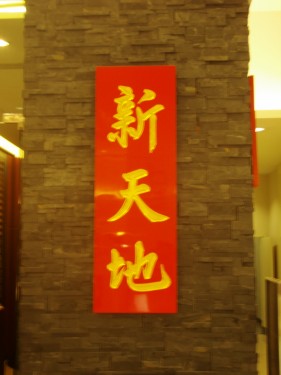 The bad business left him no choice. So he finally engaged a much low profile feng shui practitioner to check up what's wrong with his business feng shui.  This time, he was only requested to hang up a few bird cages as in the picture. After a few days, his business became better and better. Today, if you visit this restaurant, you will know that the occupancy rate of the resturant is much better compare to ALMOST ZERO before the second audit.
My brothers and sisters, this is not the first failure audit done by World famous - flying stars feng shui method. Sadly to say, the world is full of FAKE feng shui formula(s). All these were / are done and popularized by Market -Driven Feng Shui Courses.  We have so many cases to prove that Flying Stars is FAKE feng shui. Chinese Speaking Market is more aware of this fact. However, the Non-Chinese Speaking Market is still has no information of the FAKE feng shui Formula(s). If you are an ethical feng shui master who practice daily feng shui consultation, you have no reason NOT to discover this FACT, unless, you have the hidden agenda to hide the FACT.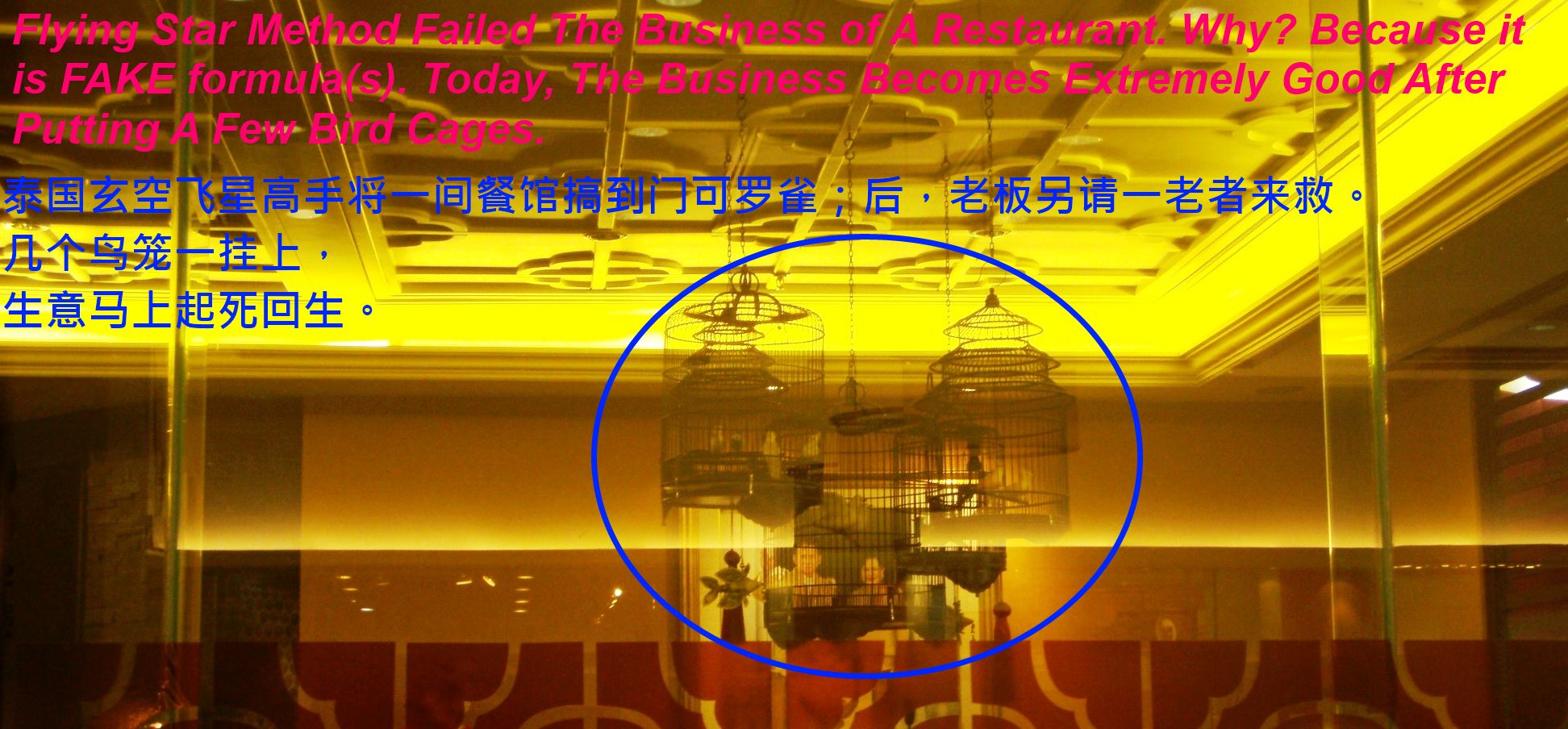 If you want to have the ability to differentiate True and Fake feng shui formula, at least, you must command Yijing 易经.  If you know Yijing, you would know how and why a few bird cages could simply recover the damege done by Fake feng shui – Flying Star …..   
Share on Facebook